About Us
At Masquerade, we pride ourselves on being the most exciting and fun-filled dance competition touring today! It is our mission to blend the thrill of Mardi Gras and the spirit of New Orleans with a well-organized and stress free competitive dance event. We have adopted the phrase "Laissez les bon temps roulez" which simply means 'Let the good times roll!'
We are looking forward to another fifteen years of excellence in dance education, and the opportunity to engage with and help guide the next generation of talented artists.
2020 "Keeping Our Krewe Together" Virtual Experience
In June we were more than pleased to present Keeping Our Krewe Together, a pioneering effort to produce the first completely virtual Masquerade Dance experience! With over 1,500 entries representing outstanding studios from all over the country, we were able to livestream this ground-breaking competition, and bring together our national Masquerade family for the event of the season.
Dancers selected for Parade of Stars combined their talents with the unique vision of Two4One Productions to create an epic virtual performance that proved to be the perfect opening to our Finals Night Dance Off!
Dancers also had the opportunity to compete in our UnMasked Dancer of the Year program which we were able to present entirely through Zoom, allowing young artists to engage in the audition experience and participate remotely from home.
Thank you to all the amazing studios that participated in Keeping Our Krewe Together, and congratulations to all of our 2020 National Title Winners!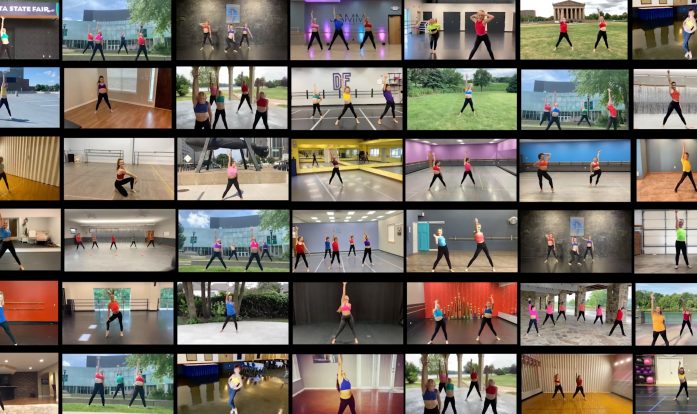 Dancers Against Cancer
We were proud to sponsor the Industry Dance Awards, an annual event that raises funds and awareness for Dancers Against Cancer (DAC). This season dancers will have the opportunity to give back by entering our Dancers Against Cancer Improv Contest at each regional event! It's only $5 to enter, and all the funds are directed to DAC. We are looking forward to raising funds for those in need, while encouraging the dancers to show off their artistry, and passion for dance!
Top Studio Winners
In celebration of our 15th Anniversary, we invited our 2019 Top Studio winners to New Orleans for an unforgettable Mardi Gras weekend! Each studio owner and a guest spent four days and three fun-filled nights experiencing the culture, entertainment and of course, signature hospitality that can only be found in New Orleans during Mardi Gras! Certainly, watching parades from a balcony on St. Charles Avenue, visiting the French Quarter for authentic New Orleans cuisine, and taking in the nightlife on Bourbon Street were highlights. But everyone would agree throwing beads to crowds of people, celebrating Mardi Gras on our own Masquerade float in the Krewe of Mid-City Parade was a once in a lifetime experience! Here's what our studio owners had to say:
- "Parade day was the absolute high point! I kept thinking to myself, how many people can say they rode on a true Mardi Gras float in New Orleans?" – Kerri Watts (Kerri's Dance Studio— Council Bluffs, Iowa)
- "A bucket list experience for sure! The smiles of people of all age groups waving to us on the float was certainly contagious!" – Dawn Ruzynski (Dance Revue— Anoka, Minnesota)
- "Mardi Gras was simply the trip of a lifetime! The honor of being on a float in one of the parades is on a whole other level!" – Laura Baker (All That Dance— Springboro, Ohio)
- "We had the best time in New Orleans! Throwing beads from our float to thousands of people made us understand and appreciate this Masquerade tradition the dancers enjoy so much!"— Kathy Mueller (Woodbury Dance Center— Woodbury, Minnesota)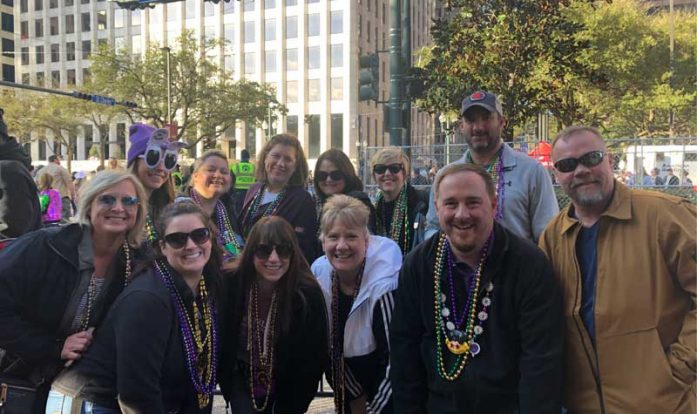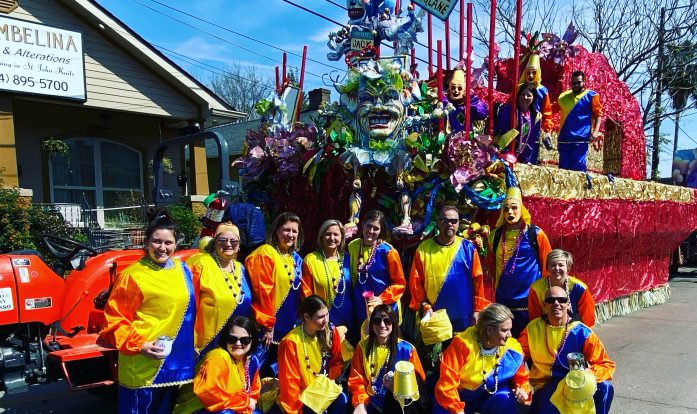 Darby's Dancers
We are encouraging our Masquerade family of dance studios across the country to initiate a Darby's Dancers program at their studio today. In fact, in 2021 any studio competing at any Masquerade regional event may bring their team of Darby's Dancers to perform at no charge. We are looking forward to bringing more awareness to this exceptional program for special needs dancers, and we hope you will join us and help build a stronger coalition of Darby's Dancers across the nation. For more detailed information about becoming part of the Darby's Dancers family please visit www.darbysdancers.com.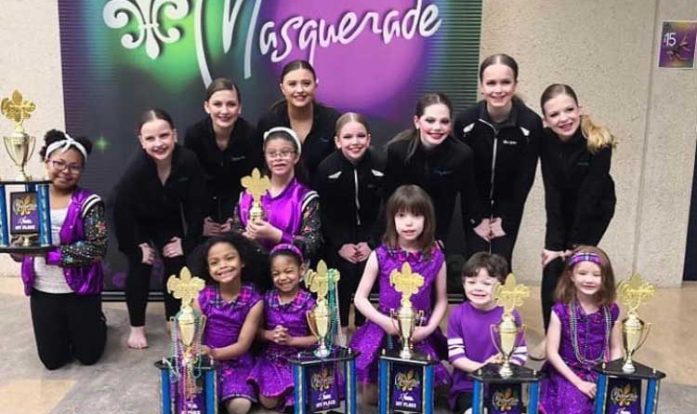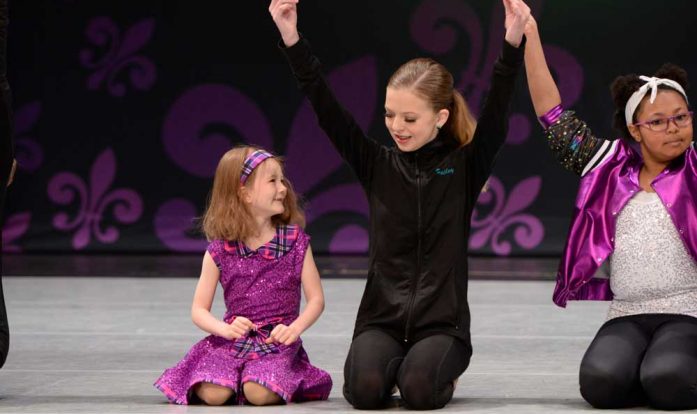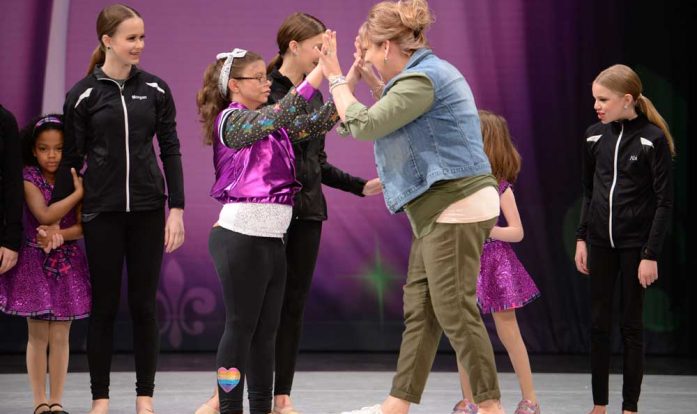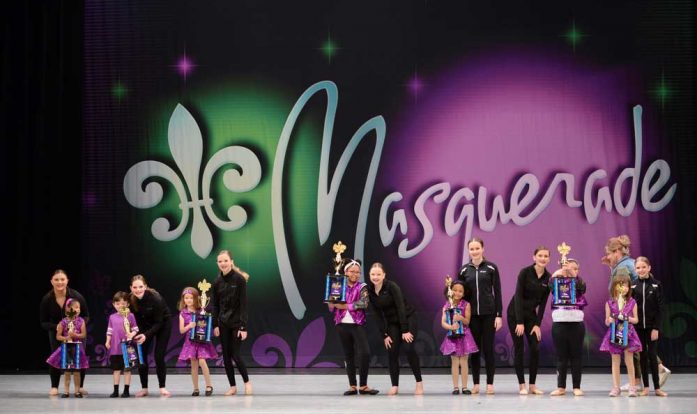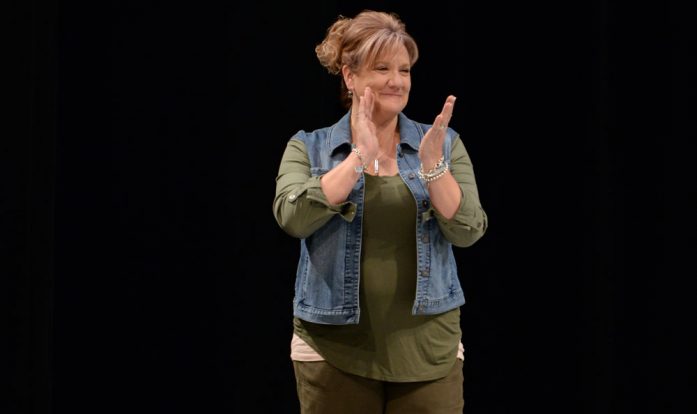 Parade of Stars
At each regional event the Masquerade staff selects outstanding dancers they have watched over the weekend to join our Parade of Stars! These dancers are recognized on stage, featured on our website, and are invited to perform in the opening number at one of our 2021 Nationals events. This thrilling performance, produced by Two4One Productions, combines the talents of top tier dancers from all over the country and offers young artists a realistic, professional dance experience.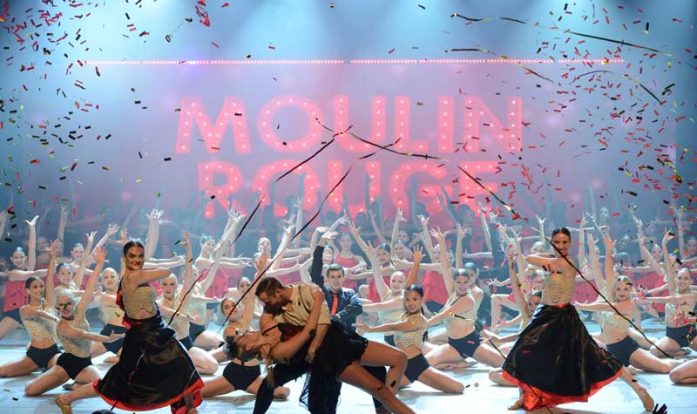 All Star Dancers
Students chosen for Parade of Stars at each of our regional events are also eligible to attend the 2021 All Star Dancers New York Experience. Offered by Artistic Adventures, this six-day trip to New York City includes Broadway shows, master dance classes, formal dinner and dance cruise, and a scenic tour of New York's most spectacular sights! Dancers will also have the opportunity to study with the World Famous Rockettes and take a tour of Radio City Music Hall! For more information about the 2021 All Star Dancers New York Experience please visit www.artistic-adventures.net.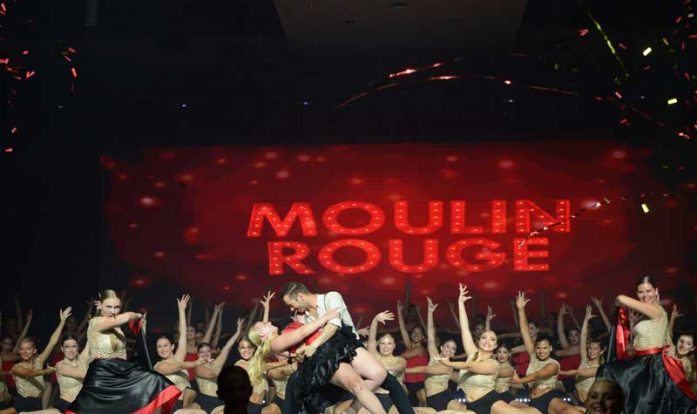 Dance Scholarships
In addition, we were pleased to award over $20,000 in scholarships to graduating seniors from participating studios all over the country. We are looking forward to another outstanding season in 2021, and we wish everyone success in the new year!